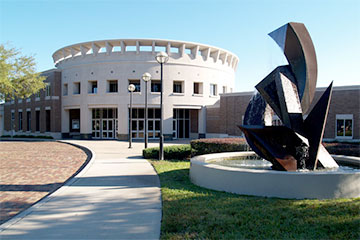 Orlando Museum of Art
Website:
Orlando Museum of Art
Address: 2416 N Mills Ave, Orlando, FL 32803
Phone: (407) 896-4231
Upcoming Events:
Events Calendar
Social Media:




Founded in 1924, the Orlando Museum of Art is a 501(c)(3) educational institution whose mission reflects the continued growth of Florida, ardent community support for the arts and the OMA's role as a leading cultural institution in the region.
Since its inception, the Museum's purpose has been to enrich the cultural life of Florida by providing excellence in the visual arts. To meet this objective, the Museum has dedicated itself to collecting, preserving and interpreting notable works of art; to presenting exhibitions of local, regional, national and international significance; to developing first-rate educational programs; and to presenting creative and inclusive programs to reach every segment of a diverse community.
Annually, the Museum presents 10-12 exhibitions on-site and 13 exhibitions off-site, award-winning art enrichment programs, unlimited gallery tours, teacher professional development workshops, film programs, distinguished lectures, art appreciation lectures, studio classes, lecture/luncheon programs and outreach services in its facility and through outreach programs.
The Orlando Museum of Art is located next doors to the Orlando Science Center, Orlando Fire Museum, The Mennello Museum of American Art, The Orlando Shakespeare Theater, Orlando Repertory Theatre, and beautiful Loch Haven Park.
Orlando Museum of Art Videos
Orlando Museum of Art Map