Vrbo Citrus Bowl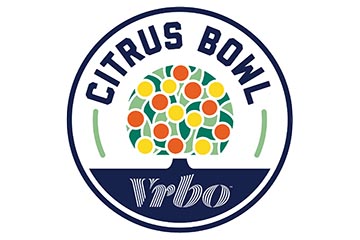 Date: January 1, 2021
Time: 1:00 PM
Place:
Camping World Stadium
Address: 1 Citrus Bowl Place, Orlando, FL 32805
Website:
Vrbo Citrus Bowl
Social Media:



SEC VS. BIG 10
Information regarding tickets and fan attendance at the Cure Bowl will be announced at a later date.
The 75th Vrbo Citrus Bowl, pitting the SEC against the Big Ten, will be played in its traditional New Year's Day timeslot, kicking off at 1 pm on Friday, January 1 on ABC. In last year's game, Alabama defeated Michigan 35-16, with Crimson Tide wide receiver Jerry Jeudy, a first-round pick of the Denver Broncos, taking home game MVP honors.
Vrbo Citrus Bowl Videos
Vrbo Citrus Bowl Map