Tye Tribbett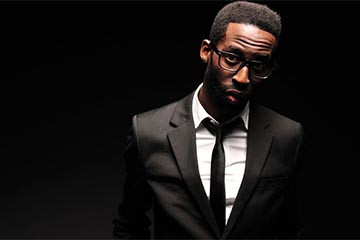 Date: April 30, 2021
Time: 7:00 PM
Place:
Dr. Phillips Center for the Performing Arts
Address: 445 S Magnolia Ave, Orlando, FL 32800
Price: Starting at $25.00 and may change.
Tickets:
Buy Tickets
Website:
Tye Tribbett
Social Media:




Tye Tribbett is performing at the Dr. Phillips Center for the Performing Arts in Downtown Orlando, Florida on Friday, April 30, 2021.
Throughout his legendary career as one of the most relevant voices of this generation and of-ten heralded as the "Elvis of Gospel," Tye Tribbett has previously scored five #1 albums (The Bloody Win, Greater Than, Fresh, Victory Live! and Stand Out), three #1 songs (across radio and digital downloads), including "Victory," (w/ G.A.), "If He Did It Before…Same God" and "Work It Out", eight top 10 singles, 317 million global streams, and over 1.3 million albums sold. On YouTube, he has eclipsed 45 million views, he's rocked national television performances such as The Tonight Show with Jimmy Fallon and The BET Awards.
Tye Tribbett Videos
Tye Tribbett Map