Iliza Shlesinger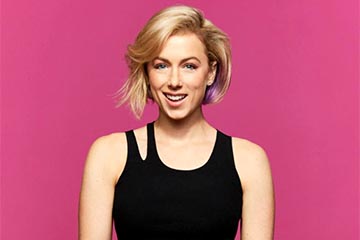 Date: May 14, 2021
Time: 7:00 PM
Place:
Dr. Phillips Center for the Performing Arts
Address: 445 S Magnolia Ave, Orlando, FL 32800
Price: Starting at $39.50 and may change.
Tickets:
Buy Tickets
Website:
Iliza Shlesinger
Social Media:


Comedian Iliza Shlesinger is performing at the Dr. Phillips Center for the Performing Arts in Downtown Orlando, Florida on Friday, May 14, 2021.
Iliza Shlesinger is an American comedian, actress and television host. Born in New York City, she was raised in Dallas, Texas. Shlesinger was the 2008 winner of NBC's Last Comic Standing and went on to host the syndicated dating show Excused and the TBS game show Separation Anxiety. In 2017, she hosted her own late-night talk show called Truth & Iliza on Freeform. As of 2020, she has released five comedy specials on Netflix. Her sketch comedy show The Iliza Shlesinger Sketch Show premiered on Netflix on April 1, 2020.
Iliza Shlesinger Videos
Iliza Shlesinger Map