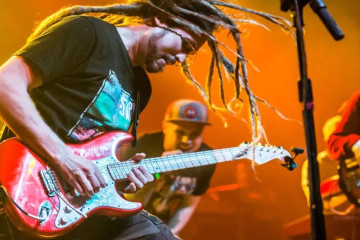 Dirty Heads
Date: July 24, 2021
Time: 1:00 PM
Place:
Orlando Amphitheater
Address: 4603 W Colonial Dr, Orlando, FL 32808
Price: Starting at $45.00 and may change.
Tickets:
Buy Tickets
Website:
Dirty Heads
Social Media:




Dirty Heads and Submlime with Rome are performing at the Orlando Amphitheater in Orlando, Florida on Saturday, July 24, 2021.
Dirty Heads is an American alternative band from Huntington Beach, California. Their debut album, Any Port in a Storm, was released on September 23, 2008, by Executive Music Group (Fontana/Universal). Their newest album, Swim Team, was released October 13, 2017. They have been associated with music groups such as Sublime with Rome, 311, and Pepper.
Also Playing:
Submlime with Rome
Hirie
Tropidelic
Artikal Sound System
Seranation
Of Good Nature
Little Stranger
Vana liya
DJ C-Lioness
Dirty Heads Images
Dirty Heads Videos
Dirty Heads Map