Citizen Cope and G. Love & The Juice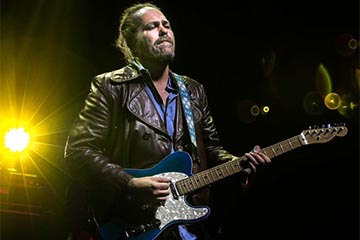 Date: December 5, 2020
Time: 7:30 PM
Place:
Dr. Phillips Center for the Performing Arts
Address: 445 S Magnolia Ave, Orlando, FL 32800
Price: Starting at $36.00 and may change.
Tickets:
Buy Tickets
Website:
Citizen Cope
Social Media:



Citizen Cope and G. Love & The Juice are performing at the Dr. Phillips Center for the Performing Arts in Downtown Orlando, Florida on Saturday, December 5, 2020.
Citizen Cope, is an American songwriter, producer and performer. His music is commonly described as a mix of blues, soul, folk, and rock. Citizen Cope's compositions have been recorded by Carlos Santana, Dido, Pharoahe Monch and Richie Havens. He currently records and produces for his own record label, Rainwater Recordings, which he founded in 2010. He's been inspired by artists from John Lennon and Stevie Wonder to Bob Marley and Outkast. In 20 years of touring, he has built a devout following, performing at sold out theatres and ballrooms across the country. Over time, Cope's music has become the soundtrack to the lives of those who have embraced it, and he continues to inspire audiences through what can only be described as a deep personal connection.
Garrett "G. Love" Dutton is celebrating his 27th year as a touring and recording artist. With over 15 records released, G. Love has been an influence to artists such as Jack White, Jack Johnson, The Avett Brothers, Slightly Stoopid and many more. With his signature blend of delta blues, hip hop, funk, rock & roll and jazz, G has literally created his own funky stew of American music. Expect a high-energy mashup of funky vibes and songs written from the front porch to get the world smiling and dancing to the positive message of love and the blues played by G. Love, backed by his full band The Juice.
Citizen Cope and G. Love & The Juice Videos
Citizen Cope and G. Love & The Juice Map