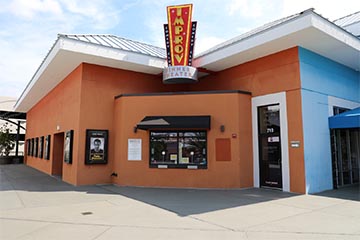 Orlando Improv
Website:
Orlando Improv
Address: 9101 International Dr, Suite 2310, Orlando, FL 32819
Phone: (407) 480-5233
Upcoming Events:
Events Calendar
Social Media:



The Orlando Improv is a comedy club that brings you premier stand up comedy in Florida. The Improv Comedy Club and Dinner Theatre has been the career launching pad for dozens of the familiar faces of television and film for 40 years. Before becoming a cast member on NBC's 'Saturday Night Live,' David Spade was a "local comedian" at the Improv in Tempe, Arizona, hosting shows regularly. Bette Midler was a cocktail waitress at the Improv in New York, where she was given the opportunity to exhibit her vocal talents. Other Improv alumni include Lily Tomlin, Robin Williams, Jonathan Winters, Adam Sandler, Jerry Seinfeld, Drew Carey and the list goes on. Today, the Improv continues to showcase performers well on their way to join the ranks of the Improv's famous veterans.
Orlando Improv Videos
Orlando Improv Map