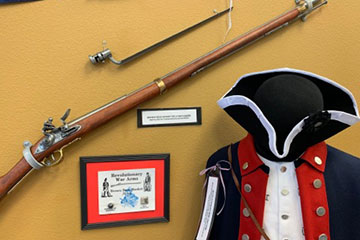 Museum of Military History
Website:
Museum of Military History
Address: 5210 W Irlo Bronson Memorial Hwy, Kissimmee, FL 34746
Phone: (407) 507-3894
Social Media:


The Museum of Military History's mission is to educate, increase awareness, build knowledge and understanding of the American military experience through interactive, interpretive exhibits designed for visitors of all ages. The museum provides a historical glimpse into our military heritage, with heroic accounts of bravery and sacrifices from those who have fought to maintain our freedom. The exhibits showcase hundreds of genuine artifacts, military relics, photographs and memorable accounts by former soldiers. It is important to point out that this is a museum only in the sense that military items are displayed here. Their main goal is to pay tribute to those who served while preserving our history and reaching out to help educate our youth.
Museum of Military History Videos
Museum of Military History Map