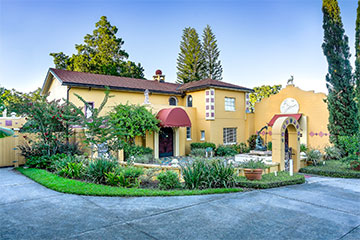 Albin Polasek Museum
Website:
Albin Polasek Museum
Address: 633 Osceola Ave, Winter Park, FL 32789
Phone: (407) 647-6294
Social Media:



Explore the inspired world of internationally acclaimed Czech sculptor Albin Polasek. Tour his home, galleries, and sculpture gardens located in the heart of Winter Park on Lake Osceola. At the Polasek, the art and gardens illustrate the life and times of this important artist and changing exhibitions celebrate a wide range of "art that tells a story." Celebrating representational art and exhibiting regional and international artists, it was added to the U.S. National Register of Historic Places on May 2, 2000.
Albin Polasek Museum Videos
Albin Polasek Museum Map