The Beach Boys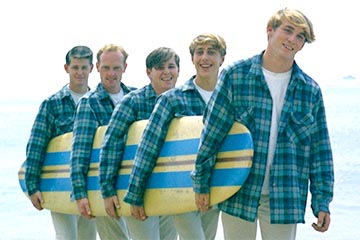 Date: May 13, 2021
Time: 7:30 PM
Place:
Dr. Phillips Center for the Performing Arts
Address: 445 S Magnolia Ave, Orlando, FL 32800
Price: Starting at $45.00 and may change.
Tickets:
Buy Tickets
Website:
The Beach Boys
Social Media:




The Beach Boys are performing at the Dr. Phillips Center for the Performing Arts in Downtown Orlando, Florida on Thursday, May 13, 2021.
The Beach Boys are led by Mike Love, who, along with longtime member Bruce Johnston, musical director Scott Totten, Brian Eichenberger, Christian Love, Tim Bonhomme, John Cowsill, Keith Hubacher and Randy Leago continue the legacy of the iconic band. This concert will not feature Brian Wilson, Al Jardine or David Marks.
The Beach Boys are an American rock band formed in Hawthorne, California in 1961. The group's original lineup consisted of brothers Brian, Dennis, and Carl Wilson, their cousin Mike Love, and friend Al Jardine. Distinguished by their vocal harmonies, adolescent-oriented themes, and musical ingenuity, they are one of the most influential acts of the rock era. They drew on the music of older pop vocal groups, 1950s rock and roll, and black R&B to create their unique sound, and under Brian's direction, often incorporated classical or jazz elements and unconventional recording techniques in innovative ways.
The Beach Boys are one of the most critically acclaimed and commercially successful bands of all time, selling over 100 million records worldwide. They helped legitimize popular music as a recognized art form and influenced the development of music genres and movements such as psychedelia, power pop, progressive rock, punk, alternative, and lo-fi. Between the 1960s and 2010s, the group had 36 songs reach the US Top 40 (the most by an American band), with four topping the Billboard Hot 100. In 2004, they were ranked number 12 on Rolling Stone's list of the greatest artists of all time. The founding members were inducted into the Rock and Roll Hall of Fame in 1988.
The Beach Boys Videos
The Beach Boys Map