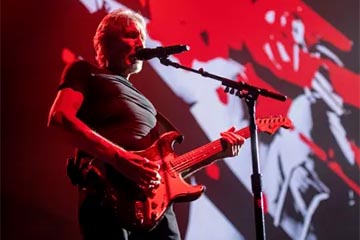 Roger Waters
Date: August 25, 2022
Time: 8:00 PM
Place:
Amway Center
Address: 400 W Church St #200, Orlando, FL 32801
Price: Starting at $65.00 and subject to change.
Roger Waters is performing at the Amway Center in downtown Orlando, Florida on Thursday, August 25, 2022 at 8:00 PM.
George Roger Waters is an English musician, singer-songwriter and composer. In 1965, he co-founded the progressive rock band Pink Floyd. Waters initially served almost entirely as the bassist, but following the departure of singer-songwriter Syd Barrett in 1968, he also became their lyricist, co-lead vocalist, conceptual leader and occasional rhythm guitarist until 1983.
In 1990, Waters staged one of the largest rock concerts in history, The Wall – Live in Berlin, with an attendance of 450,000. As a member of Pink Floyd, he was inducted into the US Rock and Roll Hall of Fame in 1996 and the UK Music Hall of Fame in 2005. Later that year, he reunited with Pink Floyd bandmates Nick Mason, Richard Wright, and David Gilmour for the Live 8 global awareness event, the group's only appearance with Waters since 1981. He has toured extensively as a solo act since 1999; he performed The Dark Side of the Moon in its entirety for his world tour of 2006–2008, and the Wall Live tour of 2010–2013 was the highest-grossing tour by a solo artist at the time.
Roger Waters on Spotify
Roger Waters Videos
Roger Waters Map