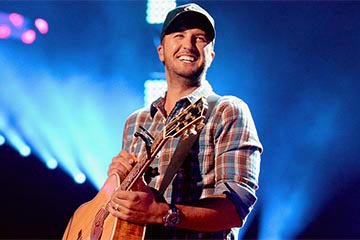 Luke Bryan
Date: October 5, 2023
Time: 7:00 PM
Place:
Amway Center
Address: 400 W Church St #200, Orlando, FL 32801
Price: Starting at $60.00 and subject to change.
Luke Bryan is performing at the Amway Center in downtown Orlando, Florida on Thursday, October 5, 2023 at 7:00 PM.
Thomas Luther "Luke" Bryan (born July 17, 1976) is an American country singer, songwriter, and television personality. Bryan is a five-time "Entertainer of the Year", being awarded by both the Academy of Country Music Awards and the Country Music Association. In 2019, Bryan's 2013 album Crash My Party received the first Album of the Decade award from the Academy of Country Music. He is one of the world's best-selling music artists, with over 75 million records sold.
Luke Bryan on Spotify
Luke Bryan Videos
Amway Center Map