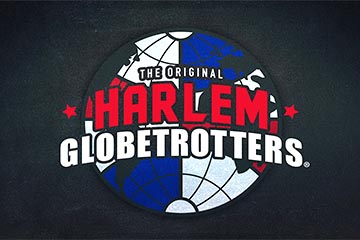 Harlem Globetrotters
Date: April 22, 2023
Time: 2:00 PM
Place: Addition Financial Arena
Address: 12777 Gemini Blvd N, Orlando, FL 32816
Price: Starting at $37.00 and subject to change.
The Harlem Globetrotters are playing at the Addition Financial Arena in Orlando, Florida on Saturday, April 22, 2023 at 2:00 PM.
The Harlem Globetrotters is an American exhibition basketball team. They combine athleticism, theater, and comedy in their style of play. They have played more than 26,000 exhibition games in 124 countries and territories. The team's signature song is Brother Bones' whistled version of "Sweet Georgia Brown." Their mascot is an anthropomorphized globe named "Globie." The team plays over 450 live events worldwide each year. The team is currently owned by Herschend Family Entertainment. The executive offices for the team are located in the Atlanta suburban city of Peachtree Corners.
Harlem Globetrotters Images
Harlem Globetrotters Videos
Addition Financial Arena Map