Classic Albums Live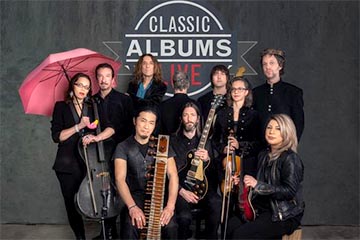 Date: December 31, 2020
Time: 10:00 PM
Place:
Hard Rock Live Orlando
Address: 6050 Universal Blvd, Orlando, FL 32818
Price: Starting at $43.00 and may change.
Tickets:
Buy Tickets
Website:
Classic Albums Live
Social Media:




Classic Albums Live is performing The Beatles' Abbey Road at the Hard Rock Live in Orlando, Florida on Thursday, December 31, 2020.
Founded in 2003 by Craig Martin, Classic Albums Live has become the ultimate destination for music lovers wanting to hear the greatest albums performed live without all the gimmickry and cheesy impersonations. Relying only on the music, using what Martin refers to as 'the world's best musicians', Classic Albums Live has defined itself as a mainstay in Performing Arts Centres across North America.
Classic Albums Live Videos
Classic Albums Live Map