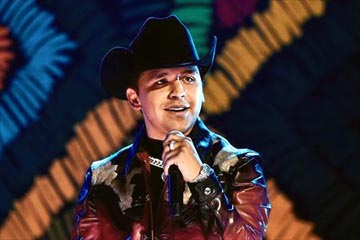 Christian Nodal
Date: November 12, 2022
Time: 8:00 PM
Place:
Amway Center
Address: 400 W Church St #200, Orlando, FL 32801
Price: Starting at $80.00 and subject to change.
Christian Nodal is performing at the Amway Center in downtown Orlando, Florida on Saturday, November 12, 2022 at 8:00 PM.
Christian Jesus González Nodal (born January 11, 1999) is a Mexican singer born and raised in Sonora, Mexico. His debut studio album, Me Dejé Llevar (2017), was met with critical acclaim and success. Nodal has won three Latin Grammy Awards, a Lo Nuestro Award, two Billboard Latin Music Awards, and a Latin American Music Award.
Christian Nodal on Spotify
Christian Nodal Videos
Amway Center Map