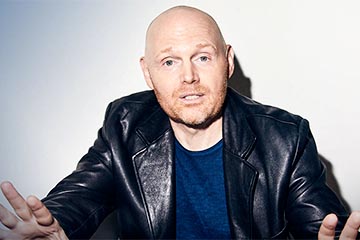 Bill Burr
Date: November 19, 2022
Time: 7:00 PM
Place:
Amway Center
Address: 400 W Church St #200, Orlando, FL 32801
Price: Starting at $66.00 and subject to change.
Bill Burr is performing at the Amway Center in downtown Orlando, Florida on Saturday, November 19, 2022 at 7:00 PM.
Bill Burr is an American comedian, actor, and writer. He has released multiple stand-up comedy specials, most notably Why Do I Do This? (2008), Let It Go (2010), You People Are All the Same (2012), I'm Sorry You Feel That Way (2014), Walk Your Way Out (2017), and Paper Tiger (2019). The latter received a nomination for Best Comedy Album at the 63rd Annual Grammy Awards.
Bill Burr Videos
Amway Center Map