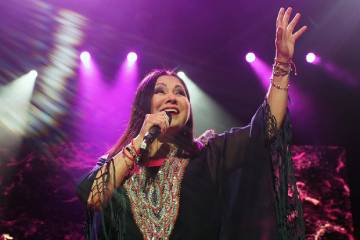 Ana Gabriel
Date: March 25, 2023
Time: 8:00 PM
Place:
Amway Center
Address: 400 W Church St #200, Orlando, FL 32801
Price: Starting at $72.00 and subject to change.
Ana Gabriel is performing at the Amway Center in downtown Orlando, Florida on Saturday, March 25, 2023 at 8:00 PM.
María Guadalupe Araujo Yong (born December 10, 1955), better known as Ana Gabriel, is a Mexican singer and songwriter. During her long career, she has performed different genres of music (primarily Latin pop, Latin ballad and Ranchera) and has received several accolades. As a result, she has been called La Diva de América and La Luna de América.
Ana Gabriel Videos
Amway Center Map