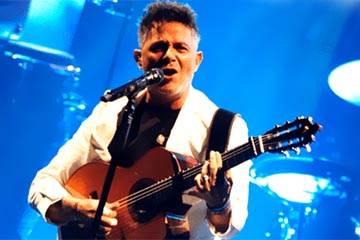 Alejandro Sanz
Date: September 21, 2023
Time: 8:00 PM
Place:
Amway Center
Address: 400 W Church St #200, Orlando, FL 32801
Price: Starting at $80.00 and subject to change.
Alejandro Sanz is performing at the Amway Center in downtown Orlando, Florida on Thursday, September 21, 2023 at 8:00 PM.
Alejandro Sánchez Pizarro, better known as Alejandro Sanz (born 18 December 1968), is a Spanish musician, singer and composer. He has won 22 Latin Grammy Awards and four Grammy Awards. He has received the Latin Grammy for Album of the Year three times. The singer is notable for his flamenco-influenced ballads, and has also experimented with several other genres including pop, rock, funk, R&B and jazz.
Alejandro Sanz on Spotify
Alejandro Sanz Videos
Amway Center Map