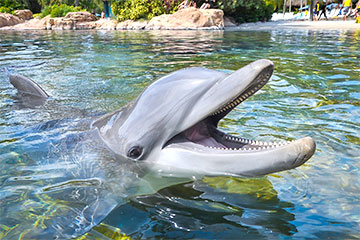 Discovery Cove
Website:
Discovery Cove
Address: 6000 Discovery Cove Way, Orlando, FL 32821
Phone: (407) 513-4600
Social Media:



Your all-inclusive day resort and amusement park experience awaits at Discovery Cove. Come and relax on the beach, interact with bottlenose dolphins, swim with sharks, feed tropical birds, play inches from a family of otters and even walk on the Grand Reef floor-all in one day. Between adventures, recharge with unlimited island fare and refreshments. With this all-inclusive experience your family can unwind, explore, learn, and create Orlando vacation memories that will last a lifetime.
View Pricing and Order Tickets Online

Discovery Cove Videos
Discovery Cove Map