Universal Studios Florida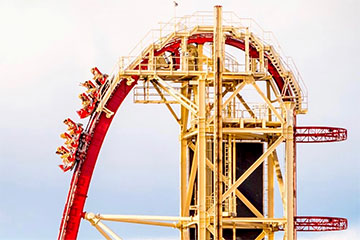 Website:
Universal Studios Florida
Address: 6000 Universal Blvd, Orlando, FL 32819
Phone: (407) 363-8000
Social Media:




Universal Studios Florida is a theme park and production studio located in Orlando, Florida. Opened on June 7, 1990, the park's theme is the entertainment industry, in particular movies and television. The park encourages its guests to "ride the movies" and features numerous attractions and live shows. It is a component of the larger Universal Orlando Resort. The park hosted an estimated 10.2 million visitors in 2017, ranking it as the sixth most attended theme park in the United States and the ninth most attended theme park worldwide.
Universal Studios Florida Videos
Universal Studios Florida Map