Ripley's Believe It or Not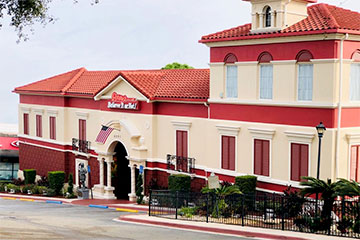 Website:
Ripley's Believe It or Not
Address: 8201 International Dr, Orlando, FL 32819
Phone: (407) 345-0501
Social Media:




Discover the strange, the shocking, the bizarre, and the beautiful at Ripley's Believe It or Not! in Orlando, Florida. Enjoy incredible eye-popping exhibits where you can pose with the world's tallest man, lose yourself in some mind-boggling visual illusions, and even see a vampire killing kit! The array of weird will leave you awe-struck. You've found your one-stop family fun in Orlando! The Ripley collection includes 20,000 photographs, 30,000 artifacts and more than 100,000 cartoon panels. Originally a newspaper panel, the Believe It or Not feature proved popular and was later adapted into a wide variety of formats, including radio, television, comic books, a chain of museums and a book series.
Ripley's Believe It or Not Videos
Ripley's Believe It or Not Map